TCVN SOCIAL MEDIA
Instagram @techcoast
Twitter @techcoast
When & Where
September 19th, 2017
5141 California Ave.
Suite 200
Irvine, CA
Workshop: Today's market is a different place to start a business. Join us for this Workshop to learn the basic elements of a preferred stock term sheet. This workshop will focus on the staging of the investment, dividends, liquidation preferences, redemption rights, anti-dilution rights, protective revisions, as well as post-closing considerations, such as preemptive rights, pay to play, cram downs, founder rights and restrictions on transferability.
The workshop will begin by introducing each of the more common elements of a preferred stock term sheet and then explore the range of negotiability as seen in today's marketplace.
SPEAKER: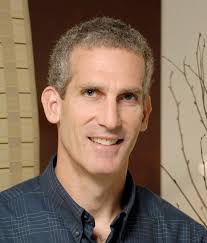 Bart Greenberg, Founder – Pivotal Law Firm, Inc
Bart practices general corporate law with an emphasis on mergers and acquisitions, debt and equity financings and the cost-effective representation of entrepreneurs, start-ups and emerging technology companies.  Bart's experience extends to all types of general corporate matters, essentially serving as outside general counsel to most of his clients. Such matters include, among others, mergers and acquisitions, with an emphasis on consolidations and roll-up strategies; private securities offerings, with an emphasis on those for emerging technology companies, including so-called "friends and family," angel and venture capital financings; debt financings, including senior credit facilities, as well as mezzanine, subordinated and vendor-facilitated debt facilities; the formation of business entities, such as corporations, limited liability companies and joint ventures; shareholder and buy-sell agreements; employment and consulting agreements; and employee compensation matters, with an emphasis on providing equity incentives to employees through the use of restricted stock, stock options and phantom stock plans.
Prices:
TCVN Member: Free! Email breanna@tcvn.org for your complimentary ticket
Non-Member Pre-Sale: $25
Non-Member at the Door: $35
Student w/valid ID: $10
Dinner provided!